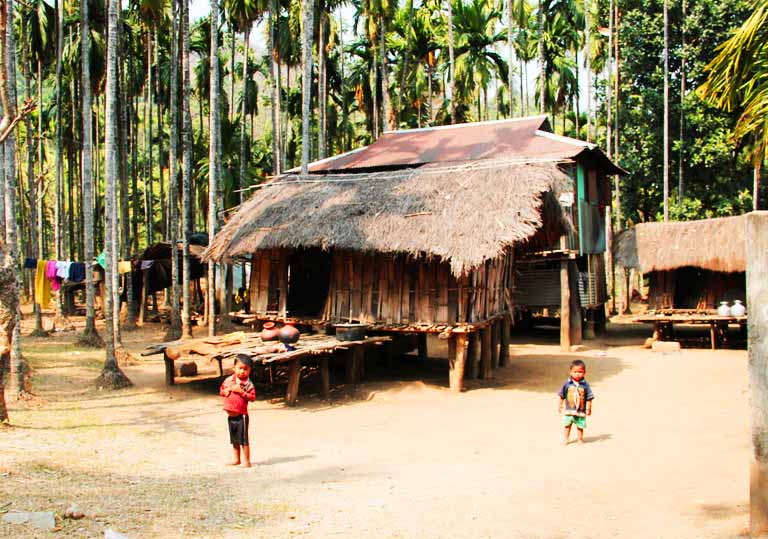 Totopara is a small village on the Indo Bhutan border in the Dooars West Bengal and the place located on the fringe of Jaldapara Wildlife Sanctuary. Totopara names come from Toto tribe and majority of the people lives in Totopara comes from Toto tribe. Totopara is famous all over because of its unique Toto tribe and its originality,ethnicity culture. Totos are one of the main ancient communities in the world and this secluded tribal group residing only in Totopara at the foot of the Himalayas. Totopara is one of the best tourist spot in Dooars region. They used to live in elevated bamboo hut lifting machas and their main food marua but now their food includes rice, milk, vegetable, meat and curry like others. Basically this is one of the best places for tourist where they can enjoy real taste of tribal village, their culture, heritage and lifestyle.

The lifestyle of Totos is quite interesting as they believe in join family system at the same time nuclear type family also available out there. As there are some restrictions which they have to follow compulsory like Monogamy is a common form of marriage among them but polygamy is not prohibited at the same time love marriage also acceptable but divorce

system is not accepted by them. They used to define themselves as Hindu but they have their two main gods Ishpa and Cheima There are lots of nearby attraction in Totopara. One staying at Jaldapara can visit Totopara through Jeep safari. Other places to visit includes Madarihat Tea Garden, Bhutan border, Jaldapara Wildlife Sanctuary.
Other Places to visit