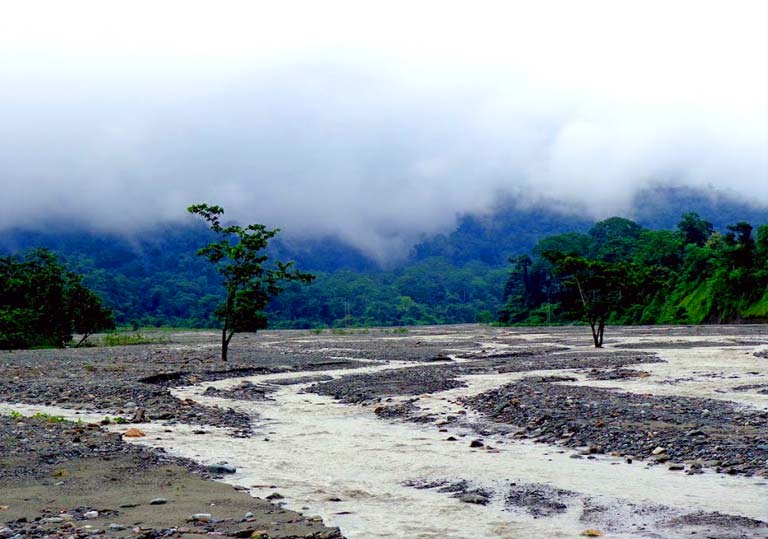 Raimatang is a small forest village located on the river Raimatang in Dooars in Buxa Tiger Reserve and is surrounded by evergreen forest, hills and river. It comes under Jalpaiguri district of West Bengal covers a distance of 146kms from siliguri. Basically Raimatang village has been popular place for the adventures tourist who is nature lover fond of silence environment, cheerful with sounds of birds insects, glimpse of colourful butterflies, curious of different trees small forest house etc. Raimatang is not so called tourist destination as there is no such tourist point to see but it is the destination for tourist looking for sojourn amidst nature away from crowded tourist spot, as there is only real scenery to enjoy abundant natural beauty, urban life. Raimatang is increasing its popularity because of its inexplicable beauty.

Tourist attraction areas in Raimatang:
To stay in forest rest house is like amazing feelings in Raimatang and watching the river Raimatang flowing alongside from veranda and the overwhelmed blue hills which take the heart of the visitors and completely lost in charms of beautiful hills. On the other side there is a watch tower in Raimatang from where tourist can watch wild-life during morning times. In certain places you may see thousands of butterflies flocked in the river bed of forest land which is like unimaginable and vast river bed is also an attractive place to spend some time in day light. As Raimatang is surrounded by Buxa Tiger Reserve and there are plenty of Wild-life can be seen There is popular trek-route between Raimatang and Lepchakha through the Buxa Tiger Reserve forest an adventurous tourist may surely enjoy the journey.
Other Places to visit