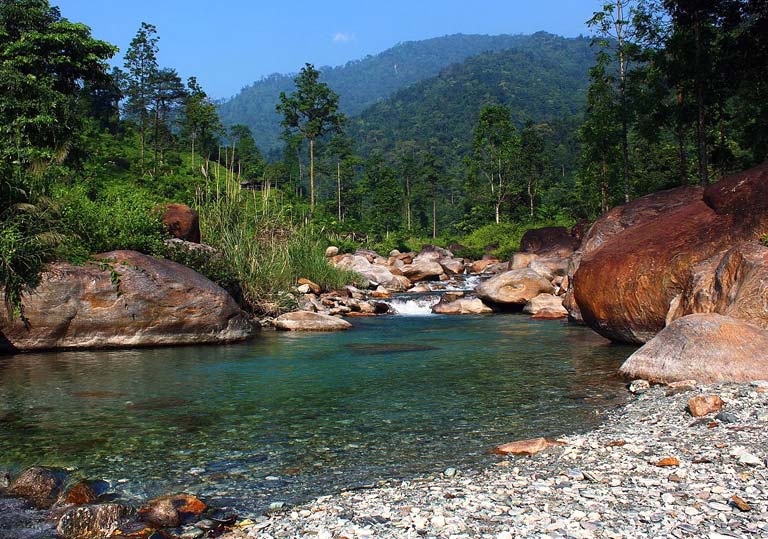 Jaldhaka is a situated just a few kilometres away from Jhallong in the state of West Bengal. There are not much more places to visit but it is an upcoming tourist destination. The place is actually a scenic location but there are only few tourist places to visit. The main attraction of the place is the most peaceful atmosphere, green and clean environment and it is still untouched by tourism. There is a small bazaar located at the centre of the town and this is a good place to trek around and capture the moments around Jaldhaka. Tourist can visit the main popular attraction the hydro electric power station in Jaldhaka. There is a good opportunity to get a view of the country side from the dam and this is a must enjoying place while visiting the region. There are few picnic spot situated in and around the town. The Bhutan border is also situated close to this region.

Places to see around Jaldhaka :
There are lots more places to visit aroud Jaldhaka the river valley and its surrounding hills are not a single destination for tourist. It consist a number of small villages that are quite interesting destinations for tourist who is looking for a concealed and off the beaten track vacation. The important villages of Jaldhaka Valley and its surrounded area includes Jhalong, Bindu, Paren, Gairibans, Godak, Todey, Tangta, Rongo, Maurey etc. Some of the famous villages like Rongo forest, Todey Tangta etc are not exactly on the Jaldhaka valley but on the nearby areas can also a part of same tourist circuit. A Dam over Jhaldhaka river is also a famous tourist attraction now which was build at a place called Bindu for electricity production.
Other Places to visit