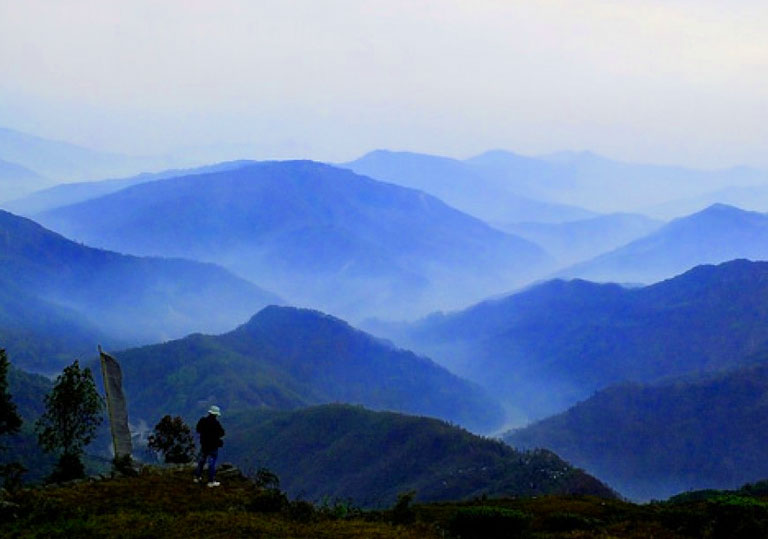 Latpanchar is a mesmerizing mirror of natural beauty covered with forest Cinchona plantation and oranges. It is 41kms distance from siliguri. It is located at the height of 4,500ft from sea level. It is at a distance of 13kms from kalijhora. It is popularly known as the Orange village for the Orange cultivation and production. Before reaching Latpancher the dark deep forest adds to the mystery of the place. The air remains heavy with overwhelming fragrance of flowers through all seasons. Latpancher is very popular for bird watchers also, the chirping birds welcome you while you heading towards the village. The whole road areas are flanked by Sal, Teak, Cinchona plants and different beautiful herbs. There is a village named Sittong after Latpancher which is fully covered by oranges from the month of October to January. It is really a wonderful place seen to believed, as if a plot of heaven drop dawn on earth for us to enjoy such a peaceful and glorious. This is how beautiful the place Sitong and Latpanchar. This is an ideal destination for that adventurous real nature lover visitor.

Places to visit at Latpanchar: Latkothi, Namthing Pokhari, Mana Hills, Ahal view are better place to visit. Latkothi that was once a British residence is now famous as Forest Department bungalow. The house is surrounded by the vast stretch of Cinchona plantation that the British set up in 1920 but now it has been replaced by new bungalow. On the other side the way to Cinchona field is lined with a long array of Sal, Teak and Pine trees. Namthing pokhari which is a small lake is one of the last natural habitats of the famous Himalayan Salamanders. There is a 150-year old Buddhist monastery near this Pokhari and a view point which has excellent views of Mt. Kanchenjunga.

There is a Lord Shiva temple at the peak of Raja Rani Hill, local people used to visit the temple to pray and offer flowers, Ahal View Point that is locally called Sansari View Point is also a popular spot of Latpanchar.

Popular nearby attraction of Latpanchar: Mungpoo is famous for its cinchona factory and the legendry Noble Laureate Rabindra Nath Tagore Museum. The suitable time to visit Latpanchar is October to April during this time weather condition is perfect.
Other Places to visit