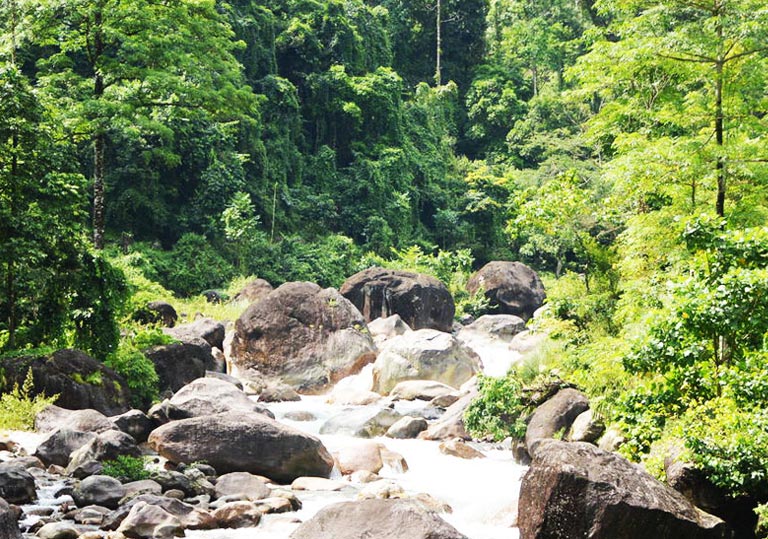 Madarihat is a small village of Alipurduar subdivision of Jalpaiguri district, West Bengal It is 117 km distance from siliguri. This village is situated just on the outskirts of the Jaldapara wild life sanctuary which is famous for Indian Rhinoceros.It is one of the famous tourist spot in the northern part of state West Bengal which is fully surrounded by Tea Gardens, forest, hills, small rivers stream. It is also world famous for the local wooden furniture where lots of creative design furniture has been supply from here.

Madarihat is the entry point of the Jaldapara wild life sanctuary and often filled with tourist rapidly and surely it is on its journey from a village to town. It has its own Railway Station and well connected by roads from the other parts of Dooars. Most Important note is that the visiting permit to visit of Chilapata Forest also issues from here. The Forrest and its wild life lovers need to stay a day or two here to enjoy those beauties.

Madarihat is now an important tourist hub not only for the Induan but for the international tourists and day by day its popularity is increasing all over. Beside Jaldapara wild life sanctuary the township Mdarihat is also surrounded by many Tea gardens, Landscape those gathers tourist attention. The main tourist attraction of Madarihat are:- Jaldapara wild life sanctuary , Shiv Mandir, Jaldapara Tourist Lodge Park, Madarihat Furniture Market, Nearby Tea Gardens, South Khairbari Animal Rescue Centre, Rangamati, Totopara.
Other Places to visit