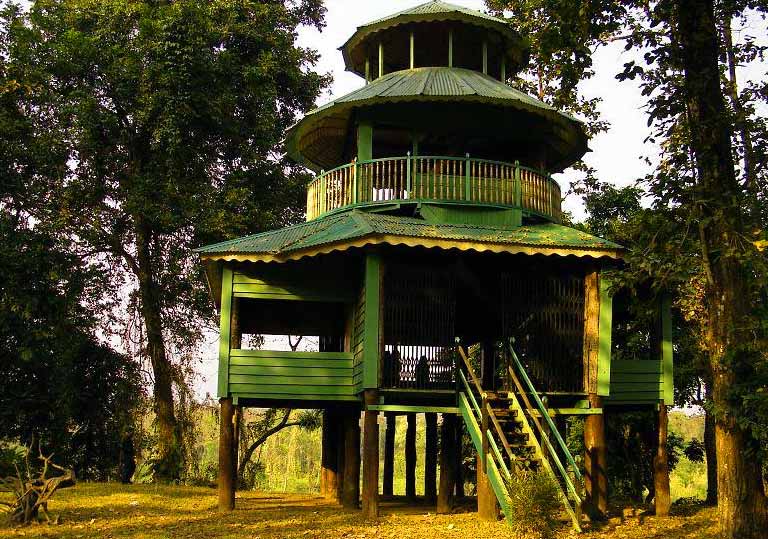 Chukchuki Watch Tower also called Chukchuki Birding Point is located inside the Gorumara National Park. It is an ideal destination for bird watches where different spices of birds seen here. The Chuckchuki Watch Tower is situated towards the end of the park which provides perfect view of birds. It is one of the famous among many others watch tower in the park from where tourist can spot different animals like rhinos, bisons, gaur, Asian elephant, sloth bear, chital, and sambar deer for which the park is famous.

Tourist visiting Gorumara National Park are taken to the Chuckchuki Watch Tower either by jeep or by elephant safari to seen the bird's paradise where one can spot local as well as migratory birds like Indian Hornbill, Spangled Drongo, Scarelet Minivet, Peafowls, Peacocks, woodpeckers, pheasants, Asian paradise suncatcher. These are all submontane forest birds and the place is also famous for migratory birds.

The park is also home to a large number of snakes, venomous and non-venomous, including the Indian python, one of the largest snakes in the world, and the king cobra - the world's largest venomous snake. One staying at Gorumara park can full enjoy all the nearby activities and scenic beauty of park through this popular Chuchuk Watch Tower.
Other Places to visit